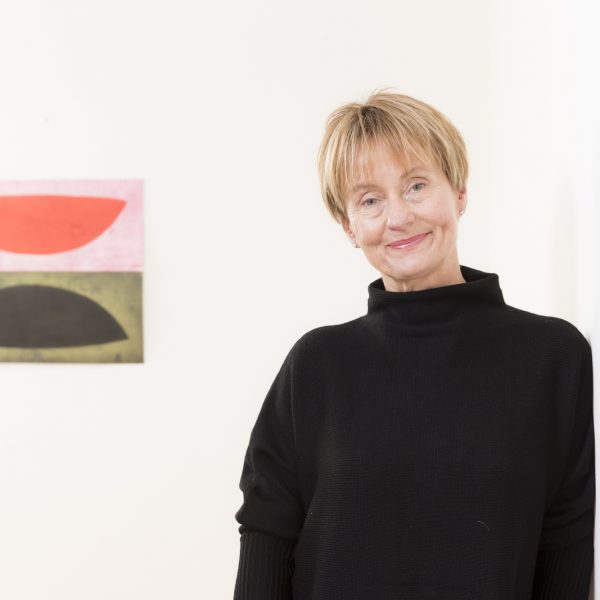 Margie Sheppard
Painter and printmaker Margie Sheppard has lived and worked in the Adelaide Hills for over 35 years. Having spent many years working exclusively as a printmaker, she has in the last decade returned to painting. Both practices hold different but equally strong attractions and she divides her time between the two. Her new paintings and etchings show a transition to the most simple forms, leaving behind the figuration of her previous work.
'Abstraction allows me to glimpse a deeper truth and I now love to immerse myself in large abstract paintings, putting colours and shapes together in unusual combinations. Getting the colour, shapes, spacial relationships and surfaces 'right' is completely absorbing and inspires me to keep creating, innovating and experimenting. My etchings are also purely abstract but have more visual elements for the viewer to read. Shape, texture and colour all play their part to give visual meaning'.
Margie graduated from the South Australian School of Art in Painting in 1973 and taught in the TAFE system early in her career. She has had more than 20 solo exhibitions in South Australia and interstate. She has also exhibited in New Zealand, Slovenia, Mexico, Korea and the USA and has been selected for a number of important print exhibitions such as the Fremantle Print Award and is also a three-time winner of the Whyalla Art Prize Print Award.