Nick Mount
Nick Mount @ 70
Friday 12 August - Saturday 3 September 2022
Glass
*Please note, thumbnail images are cropped, view details to see work in full.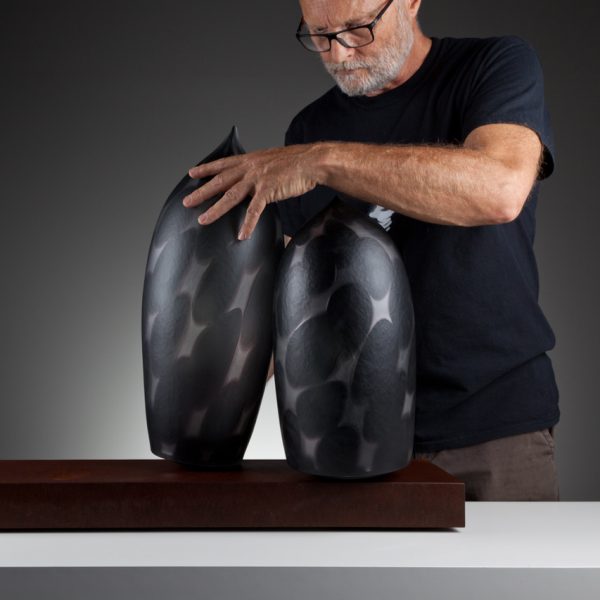 Nick Mount is one of Australia's most accomplished and celebrated studio glass artists, creating sculptural assemblages that range in scale and character. His glass works ...
View Nick's profile
Artist's Statement
Nick Mount @ 70
Looking from outside into an open window one never sees as much as when one looks through a closed window. There is nothing more profound, more mysterious, more pregnant, more insidious, more dazzling than a window lit by a candle. What one can see out in the sunlight is always less interesting than what goes on behind a windowpane. In that dark or luminous aperture, life lives, life dreams, life suffers.    –    Charles Baudelaire's "Les Fenêtres"
Nick Mount @ 70 is a view through a luminous aperture into the life of glass artist, Nick Mount. The exhibition presents a collection of work from the last two decades of Nick's enduring and on-going commitment to expanding his knowledge of the enigmatic qualities of glass. Tracing the evolution of his Scent Bottles, Plumb Bobs, Beacons and Still Lifes, the exhibition tells a story founded in the historic and cultural traditions of the Venetians, inspired by the collaborative nature of studio glass and cultivated by the local and international glass community.
It is a uniquely Australian story. It is a story of partnership and persistence, a story of industry and innovation. It is a story of repetition and tradition, a story of experimentation and growth. It is a story of generosity and teamwork, a story of family and friendship. It is a story that values handwork and is driven by materials and process, a story of form and finish, texture and tone. It is energetic and expressive, soft and seductive, playful and provocative.
Peta Mount, 2022 
Join the mailing list
Receive updated information about exhibitions, artists and newly arrived work.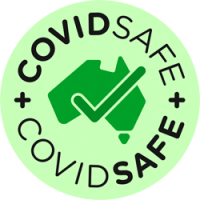 We are COVID-compliant at BMGART.
Please be assured that we are adhering to our COVID-Safe Plan in all of our gallery operations by maintaining physical distancing and taking all the precautionary measures required by Government bodies and health authorities to stop the spread of COVID-19, as well as complying with government regulations surrounding gallery events.