Mark Thompson
Sideshow Alice
Friday 19 November - Friday 17 December 2021
*Please note, thumbnail images are cropped, view details to see work in full.
'Working as a designer in theatre and opera forces one to examine more than history or style. All of the creative platforms are at work. ...
View Mark's profile
'Sideshow Alice'
'We are the sum of many parts, but the first taste of freedom in the 60s, escaping from a post-war upbringing in Darwin was a revelation. Instilled with a rebellious streak and a dislike of officialdom and control, art school in Sydney was manna from heaven. The sex, drugs and the pop lyrics of rebellion against the older generation were astounding. It's amazing there are as many alive today, given our excesses.
Alice, her minions and bizarre narrative have always been a not-so-secret touchstone for ideas and revolt. This body of work harks back to an earlier show, opened by the then Premier, Don Dunstan wearing a black silk top hat. Then, as now, the works riffed on various ideas based on Tenniel's illustrations of the Alice books. The pieces are intended as light and frivolous constructs in a troubled time. Mere diversions to amuse.' Mark Thompson, artist.
Join the mailing list
Receive updated information about exhibitions, artists and newly arrived work.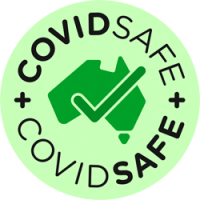 We are COVID-compliant at BMGART.
Please be assured that we are adhering to our COVID-Safe Plan in all of our gallery operations by maintaining physical distancing and taking all the precautionary measures required by Government bodies and health authorities to stop the spread of COVID-19, as well as complying with government regulations surrounding gallery events.