Geoff Mitchell
Adelaide Blue (or the Murder of Martin Schongauer)
Friday 17 June - Saturday 9 July 2022
Porcelain
*Please note, thumbnail images are cropped, view details to see work in full.
Geoff Mitchell's work is a meditation on beauty, history, myth and the unconscious in which he creates fragmentary narratives in dream-like landscapes. These works are ...
View Geoff's profile
Datsun Tran
Stories from Above
Friday 17 June - Saturday 9 July 2022
Works on paper
*Please note, thumbnail images are cropped, view details to see work in full.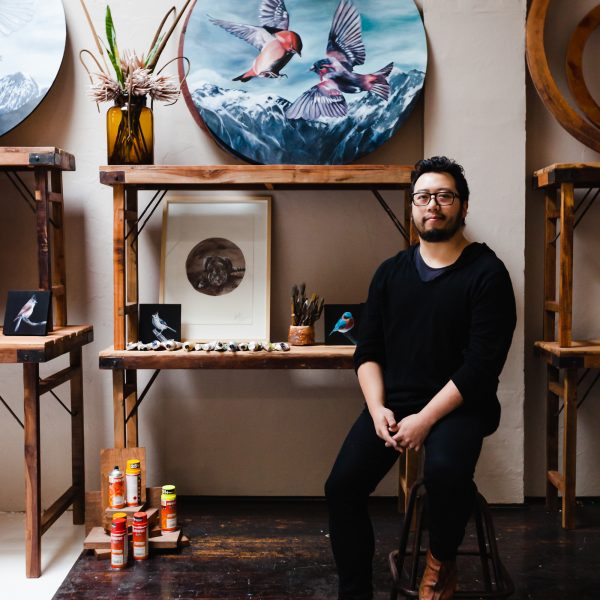 Datsun Tran is an Australian multidisciplinary artist. His work primarily features the natural world, though it is about us, the human story. His work has ...
View Datsun's profile
Artist's Statement
Stories from Above
When the pandemic started in early 2020, life changed so quickly and so dramatically for many of us that a lot of people were in utter shock. Some experts suggested it was some sort of mass scale grief. Grief for a world that was now gone. I think deep down, a lot of us were yearning for a revolution of sorts. Something needed to change in our hectic 21st century lives, and change was forced upon us. We needed to adapt, to separate from the status quo and find a new routine. There was some pretty questionable behaviour. But there were also positives when people were forced to slow down. People spent more time with their families, they baked more, they made beautiful gardens. They realised what was important to them when the noise was gone. Suddenly, aeroplanes stopped flying above us, and the streets were empty, the world was taking a collective deep breath.
I revisited the first artforms I learnt. My dad taught me calligraphy and photography when I was a child, but it was something I had stopped doing in my teens. I also started looking up to the stars in the evenings. I looked at all the different constellations and read many versions of stories humans have told themselves from all over the world when they looked up. It's a relationship we've had with the night sky for as long as we've been around. Guides to live our lives by.
But in these new times, I wanted new guides. I reached into my past and I created new constellations from stories that were told to me as a child, and stories that I was passing onto my daughter. These were the lifelines I reached out for when the world tilted on its axis, and I needed to hold onto some sort of stability. Family, art and the stars. Classical Chinese paintings tell stories from everyday life, pass on old legends and record momentous events. And these new times contained all of these things. We must all be explorers in this new world. To be brave and bring fire back to others needing warmth and light. We need to step out into the unknown and know that our lifelines, while tenuous, are there to sustain us.
Join the mailing list
Receive updated information about exhibitions, artists and newly arrived work.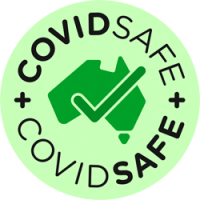 We are COVID-compliant at BMGART.
Please be assured that we are adhering to our COVID-Safe Plan in all of our gallery operations by maintaining physical distancing and taking all the precautionary measures required by Government bodies and health authorities to stop the spread of COVID-19, as well as complying with government regulations surrounding gallery events.