Andrew Baines
She Loved Him so Much, She Ended up Hating Him
Friday 2 July - Saturday 24 July 2021
*Please note, thumbnail images are cropped, view details to see work in full.
'True escapism is considered unhealthy and the ultimate destruction of one's self. Art is my escapism. I am the figure in the sometimes over populated ...
View Andrew's profile
Join the mailing list
Receive updated information about exhibitions, artists and newly arrived work.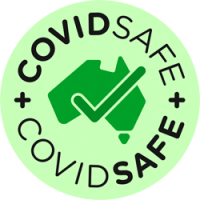 We are COVID-compliant at BMGART.
Please be assured that we are adhering to our COVID-Safe Plan in all of our gallery operations by maintaining physical distancing and taking all the precautionary measures required by Government bodies and health authorities to stop the spread of COVID-19, as well as complying with government regulations surrounding gallery events.