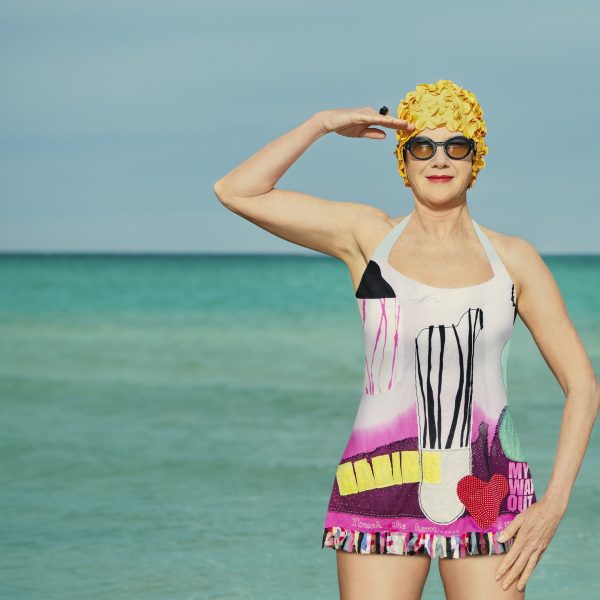 Sue Ninham
Sue Ninham is an artist, designer, maker and teacher based in Adelaide, Australia. With 20 years' studio and exhibiting experience, her multi-disciplinary practice employs the use of a wide range of techniques and processes and is grounded in experimental play, creativity and materiality.
As an abstract artist, Sue works intuitively, finding the process of non-representation emotionally challenging, and intellectually stimulating. Abandonment and experimentation underpin her creative process. Working in this way, Sue has developed a personal and unique visual language which draws upon memory, imagination and the world she sees and experiences.
Exploring themes of isolation, introspection, transformation and healing, Sue draws inspiration from coastal landscapes and her love of open water swimming. Describing herself as a dreamer on the fringes, Sue has long watched the world with wonder. 'I take it all in, it swirls around and fizzes in my brain. Somehow, despite whatever is going on for me personally, good or not, the work I make communicates joy. Some magic happens in the translation. I feel that is my purpose as an artist.'
Sue has written a children's book with project funding from Arts SA, has been a finalist in several national art competitions and was the winner of the 2012 Adelaide Fringe poster competition. In 2020 she undertook a two month International Artist Residency in Iceland and in 2021-2022 is the Guildhouse and City of Adelaide, Artpod Artist In Residence.
Photograph by Jacqui Way