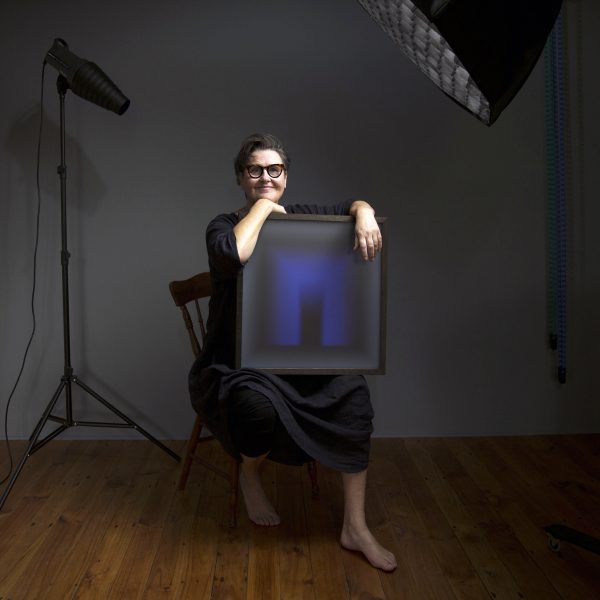 Monika Morgenstern
Monika Morgenstern was born near Cologne in Germany and currently lives and works in Strathalbyn, South Australia on Ngarrindjeri land. Her artwork is based on phenomenological research she conducts around people and their mystical experiences. As a visual artist, she has explored many different ways of expressing the numinous and has been working with light and its effect on glass, digital prints, paintings, lightboxes and as projections since 2014.
She graduated from Adelaide Central School of Art, Adelaide in 2014 with Honours. In 1993 she received an Associate Diploma of Arts from Swinburne University Melbourne and before immigrating to Australia she studied Interior Design for 2 years in Duesseldorf, Germany. Morgenstern has further developed her craft through meaningful mentorships throughout her career with professionals in their respective fields.
Since finishing her degree she has been consistently shortlisted for prestigious art prizes, most notably The Heysen Prize three times, the Latent Photography Prize SALA 2018 and the Contemporary Art Prize SALA 2019. In 2018 Morgenstern's video "Visitors of the Night" was chosen as a projection at the Adelaide Festival Centre. Her work has been exhibited in numerous solo and group shows; she has been awarded grants and commissions throughout her professional career and her work is held in many private collectio­ns both here in Australia and Germany.